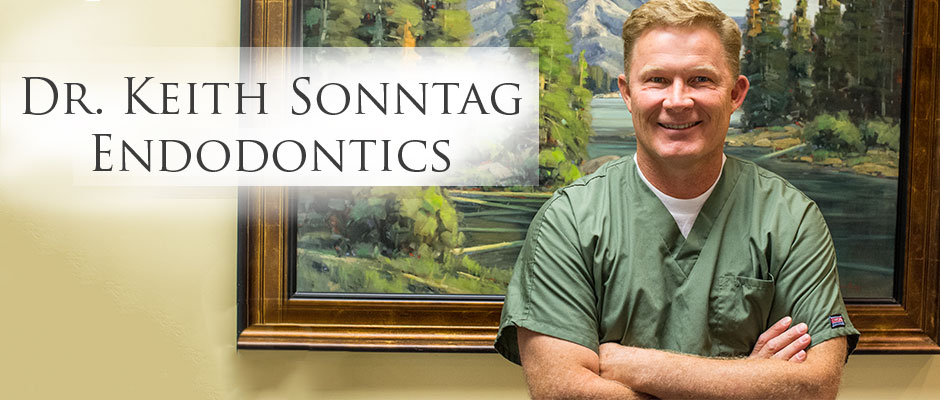 You're in Good Hands...
Welcome to the Office of Dr. Keith Sonntag. It is the goal of Dr. Sonntag and his excellent staff to provide pain free, thorough and efficient care in a comfortable, clean and caring environment. We have the latest advances in the industry available: nickel titanium instrumentation, microscopic root canal and surgery capabilities, digital and cone beam radiography. These advances and Dr. Sonntag's talents will ensure that you get the best care available.
Dr. Sonntag is a dental specialist in endodontics. This includes root canal therapy, Retreatment of root canals and root end surgery (apicoectomy). In addition Dr. Sonntag treats teeth traumatized with cracks, resorption and teeth that have been knocked out (avulsed) or displaced (luxated).
What our patients are saying...
I came to Dr. Sonntag in extreme pain. He performed a root canal, and years later my tooth still feels great!

Nik


I am most impressed with Dr. Sonntag's speed and efficiency. He was able to treat my complicated root canal much faster than my other dentist, and the procedure was nearly pain free.

Shauna


Dr. Sonntag took care of me quickly and efficiently, and I haven't had a problem since.

Brianna
Learn more »